Never buy रेनो डस्टर
I have Renault Duster RXz 110ps with Mileage of 11.8 to 13.2km/L. Duster has a regular issue of (Engine part called) High pressure pump which delivers Diesel from Diesel tank to Engine. If you buy New duster, warranty conditions for this High-Pressure pump are for 4 years or 80,000 km whichever exceeded first. Whether you exceed this 80,000 km in 2 to 3 years, you are not eligible for replacement warranty. The other condition is that if you have missed a service to Renault service station. This High pressure pump becomes inoperative or less operative after 90,000 km run. It stops delivering diesel to engine & need to get replaced. New High-Pressure pump company Price is 53,000 INR with 6 months warranty or 20,000 km whichever exceeded first. The issue with my Duster is, I have consumed the 80,000 km within 3 years and not eligible for the replacement warranty. Pump stops delivering diesel to engine (less delivery) when I cross 100 km/hour speed & engine light becomes visible in indicator which means engine is stop. As I slow down the car below 100 km/hour the pump start delivering proper amount of diesel to engine & the engine stop light disappears from indicator bar. So the alternative is whether you replace it with 53,000 INR or you can drive below 100 km/hour ( I did this below 100km/hour thing from August 2018 to December 2018 & drove the car more than 25,000 km ). This issue is with every Renault duster car as my friend is having the same problem. When you ask about the reason, Renault service station or Renault gives an easy excuse about the diesel poor quality. They says that you might have pour some poor quality of diesel from any petroleum in past. Luckily I am a petrol pump dealer & I know about the best quality served in Gujarat so this excuse in completely unworthy. Other cars never have such poor quality issue but only Renault duster did. I will never go for Renault cars. I have Hyundai Creta & Ford eco sports as well, which are far better in mileage & many other ways. Renault is worthless & highly expensive.
Renault Duster 2016-2019 पर अपना कमेंट लिखें
1
D
dijo augustine
Nov 25, 2019 7:33:51 PM
Same in my case Duster 110, November 2014 model ; 56000 KM..... Too costly to replace and such an inferior spares fitted while coming to market.....
जवाब
1
H
harsh agrawal
Oct 31, 2019 12:18:30 PM
I also have Renault duster 100PS (2015 model) and with exact same issue. The excuse from all workshop is same that you would have put bad diesel. I am also going for high pressure pump replacement.
जवाब
2
D
dijo augustine
Nov 25, 2019 7:35:01 PM
think we should take up woth renault..
जवाब
1
S
sanjay tomar
Sep 17, 2019 10:16:02 AM
Exactly. You are absolutely correct. I have Duster 110psz plus, Diesel. Drove only 65000 kms in 5 yrs. But same problem being faced for last 8 months. Now the cost of the pump is 59000, too expensive
जवाब
रेनो डस्टर 2016-2019 यूज़र रिव्यूज
Write a Review and Win
An iPhone 7 every month!
अभी रेटिंग दें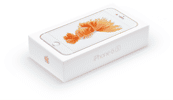 All (294)
Mileage (76)
Performance (41)
Looks (99)
Comfort (109)
Engine (58)
Interior (56)
Power (40)
More ...
Renault Duster is a very good vehicle having spacious inside, boot space is comfortable and luggage place was very wide and travelling long will be thrilled and vibrant. ...और पढ़ें

Excellent in class.. with stability and 4 wheel drive.. the negative are the advanced features like the small touch screen, 2 airbags only. Still very good car for City d...और पढ़ें

Good Drive and smooth. If you go on a long drive you feel a better experience on Renault duster 85ps RXS.

Quite satisfied with Renault Duster AMT, the most economic SUV in the Indian market. Better performance than Creta. Looking better than Terrano.

Car is quite good, everything that I expected of it, but the service needs to improve a lot, Renault should look into that.

Very nice car for a long drive...I love it's driving and comfortable sitting and road grip...Thank you, Renault.

I never faced and the problem also the driving experience is fantastic in Renault Duster, much comfortable and has good mileage around 17 to 18 km/hr, the best of the Ren...और पढ़ें

Excellent for driving and safety. Lacks premium inner. Decent mileage and low cost of maintenance. Driving duster since 2014 and clocked 100000 km.

सभी देखें डस्टर 2016-2019 रिव्यूज
इस कार मॉडल की समय सीमा समाप्त हो गई है
यूजर्स द्वारा इन्हें भी देखा गया