Made a wrong decision by opting high cost Mahindra E20
1. Just 6 months old car, already facing 2nd time issue with the battery. For the 2nd time i have given it for servicing. It doesn't get full charged and battery gets drained out automatically without using.
2. When there was an issue with battery, I had to call to mahindra hamesha, and informed about the issue. With 4 days continuous follow up no one called me, finally they gave me India Garage Manager number and then the issue was escalated and then i got the call from the dealer service station
3.Shock absorber is pathetic in E2O, i bought the car as i had back pain but due to the bad shock absorber in the car my back pain is increasing. 4.Marketing team had informed, with 100% charging you can drive 120 KM. According to me with 100% charging i can only drive max 30-40 KMs inside Bangalore. When i informed the service station people they are telling u cant get 120 KM only 100 KM but when i told even 100 KM i'm not able to get with 100% battery she informs with AC you have driven. But while purchasing marketing team had informed you can use AC whenever we apply break the battery gets charged and that is enough for AC.
5. If i don't use the vehicle for 1 day, 10% charging will be reduced automatically.
6.On turning on AC, the sound is really horrible.
7. Once my battery was running out, I contacted toll free number for road assistance they told will call back it's more than 5 months till now no one has contacted - pathetic service and wrong promise
8. I contacted India Garage people manger with all this and asked for re-sale, they told they dont have that option. so there is no re-sale option for this vehicle in their own show room and even exchange with other Mahindra car is also not possible.
9. This car is only fit for clean roads and a city with no traffics- bad option for Bangalore roads and traffic. Only positive about the car is look is good and very less space is required for parking. With this, Made a very very bad choice by choosing high cost E2O
Mahindra e2o पर अपना कमेंट लिखें
1
H
harish bhavnani
Aug 31, 2018 8:42:51 AM
I wish I had read these views earlier Just purchased this lolypop as a Birthday gift a few days ago and now it was carried away to the service centre on a special trolley vehicle as it failed to respond to all requests to start and move. Planning to return it to Mahindra.
जवाब
1
V
varun
Aug 19, 2018 12:38:37 PM
Thanks a lot for info, was planing to buy one and had almost finalized, I will wait for better car or compitiors,
जवाब
1
A
ankur
Jul 27, 2018 7:54:33 PM
Should i purchase e2o or not
जवाब
महिंद्रा ई2ओ NXT यूज़र रिव्यूज
Write a Review and Win
An iPhone 7 every month!
अभी रेटिंग दें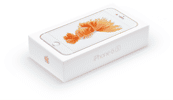 All (7)
Mileage (3)
Performance (1)
Looks (5)
Comfort (3)
Engine (2)
Interior (1)
Power (1)
More ...
Exterior: Very nice, scratch free due to the quality of material used, no scratch on the car in the last 15 months [ in spite of adequate episodes], looks are attractive....और पढ़ें

1. Just 6 months old car, already facing 2nd time issue with the battery. For the 2nd time i have given it for servicing. It doesn't get full charged and battery gets dra...और पढ़ें

We were among the first buyers 3 years back, despite the high cost of ownership. From the first week onwards, the car is anything but trouble, which is not a surprise for...और पढ़ें

The battery pack takes 5 hours and 10 minutes to get fully charged on a standard 220V 15A socket but the process takes place at a much quicker rate with the Quick2Charge ...और पढ़ें

Look and Style: Silver beauty, small, succinct and sleek looks. Comfort: Easy to move around, cosy, feels like driving a two-wheeler with an ease in a crowded city. Pic...और पढ़ें

Look and style is excellent compared to any other car in the market. Comfort is excellent compared to any other car in the market. Pickup is good compared to any other ca...और पढ़ें

Hi allI am facing a BIG problem regarding charging of my e2o as the society is not allowing me to take connection from my meter for charging.How do I use my car then.

सभी देखें e2o NXT रिव्यूज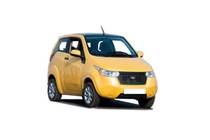 इस कार मॉडल की समय सीमा समाप्त हो गई है
यूजर्स द्वारा इन्हें भी देखा गया