e20
The battery pack takes 5 hours and 10 minutes to get fully charged on a standard 220V 15A socket but the process takes place at a much quicker rate with the Quick2Charge (DC fast charge) station. The car has a top speed of 81 kmph but getting there is quite a task. Once you authenticate the key by bringing it in contact with the start/stop button, you press it and are ready to go. The only way to know that the car is on, is by looking at the instrument panel. A jab of the accelerator pedal is accompanied by a muted whining and relaxed progress. There is absolutely nothing conventional about the little city car's propulsion system when compared to a regular Indian small car. Motive force is courtesy of a rear-mounted electric motor which puts out a modest 19 KW (around 26 PS) at 3,750 rpm and a torque of 53.9 Nm right from the word go all the way up to 3,400 rpm. The system derives electricity from a 48V maintenance free Li-ion battery pack which can be leased from the company to avoid the high procurement cost. The motor is mated to an automatic transmission. Mahindra Reva claims that e2o can travel a good 102 km approx. on a full charge. The fact that we were left with more than 30 km worth of charge even after subjecting the car to a punishing drive of around 70 km (half the distance with AC on)a full charge can easily last for 2-3 days. Ground clearance of 180 mm. It has a 6.2-inch touchscreen infotainment system that offers a comprehensive status of the vehicle, GPS navigation, reverse parking camera, and smartphone connectivity with remote access to the AC. Other noteworthy features include high impact body panels, power windows, keyless entry with start-stop button, regenerative braking and projector headlamps. The Reva rides better than you'd expect a car of its size to, and there is even a 'Boost' mode for squirting it into and out of gaps. The e2o can seat four, and you could coax it all the way to a respectable 80kph. The e2o also gets a reverse camera, Bluetooth, music system and electric ORVMs. this car is more in tune with today's times. but it has been improved in every other way. Mahindra e2o is a well engineered pure electric car which is characterised by a cheerful attitude. It is very efficient, extremely easy to use, comes loaded with modern technology.  
Mahindra e2o पर अपना कमेंट लिखें
महिंद्रा ई2ओ NXT यूज़र रिव्यूज
Write a Review and Win
An iPhone 7 every month!
अभी रेटिंग दें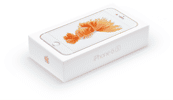 All (8)
Mileage (3)
Performance (1)
Looks (5)
Comfort (3)
Engine (2)
Interior (1)
Power (1)
More ...
Exterior: Very nice, scratch free due to the quality of material used, no scratch on the car in the last 15 months [ in spite of adequate episodes], looks are attractive....और पढ़ें

1. Just 6 months old car, already facing 2nd time issue with the battery. For the 2nd time i have given it for servicing. It doesn't get full charged and battery gets dra...और पढ़ें

We were among the first buyers 3 years back, despite the high cost of ownership. From the first week onwards, the car is anything but trouble, which is not a surprise for...और पढ़ें

The battery pack takes 5 hours and 10 minutes to get fully charged on a standard 220V 15A socket but the process takes place at a much quicker rate with the Quick2Charge ...और पढ़ें

Look and Style: Silver beauty, small, succinct and sleek looks. Comfort: Easy to move around, cosy, feels like driving a two-wheeler with an ease in a crowded city. Pic...और पढ़ें

Look and style is excellent compared to any other car in the market. Comfort is excellent compared to any other car in the market. Pickup is good compared to any other ca...और पढ़ें

Hi allI am facing a BIG problem regarding charging of my e2o as the society is not allowing me to take connection from my meter for charging.How do I use my car then.

सभी देखें e2o NXT रिव्यूज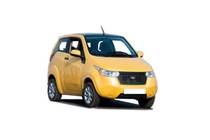 इस कार मॉडल की समय सीमा समाप्त हो गई है
यूजर्स द्वारा इन्हें भी देखा गया